06
11
2008
Wer schon jemals in einer sehr unangenehmen Situation gesteckt hat, in der man sich nur allzusehr wünscht angerufen zu werden, um sich aus der prekären Lage
zu verpissen
stilvoll zu entziehen, für den hat
Magic Tap
jetzt eine tolle Applikation für's iPhone:
Ein Fake-Anruf Programm, welches dafür sorgt, dass Dich zu einer bestimmten Zeit, irgendeine (imaginäre) Person anruft! Eine tolle Sache - die mir aus der Vergangenheit sicher mal die
99ct
wert gewesen wären...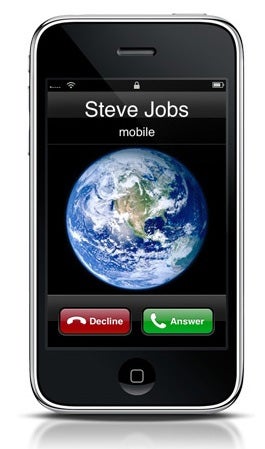 It will make it look like you just got a call from your mother, cousin or even President-elect Barack Obama-anyone you want. You can customize the caller name or number, decide when to receive the call, change the wallpaper for the caller ID and set the phone up to ring or vibrate.
Ausreden wie "Ich werde im Keller verlangt." gehören also fortan der Vergangenheit an. Love it!
Quelle: PC World
Kommentare :
2 Kommentare »
Kategorien :
Nerdism
Trackbacks :
Keine Trackbacks »
|
Top Exits
(0)
31
10
2008
Wer kennt sie nicht: Legofiguren.

Seit meiner frühesten Kindheit stetiger Begleiter - und bis heute immer wieder ein Hingucker wert. Denn es gibt sie in den unglaublichsten Variationen. Vom Bauarbeiter über Darth Vader, Indianer Jones bis hin zum neuesten Batman. Lego war und ist immer dabei...


Hier gibt es eine Aufführung sämtlicher Legofiguren seit 1978. Grandios!
We have worked with Lego to painstakingly collect and catalog almost every minifig ever produced into a photographic timeline. You will be able to see the evolution of the iconic figure, from the very first sets in the 70s that you saw in our exclusive tour of the secret historic Lego vault to the latest and greatest ones in 2008. Sensory overload ahead.
via Gizmodo

HALLOWEEN-UPDATE:


Kommentar :
1 Kommentar »
Kategorien :
Nerdism
Trackbacks :
Keine Trackbacks »
|
Top Exits
(0)